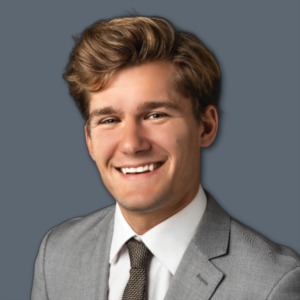 Tyler is based out of St. Paul, but has business all across the state. In 2021 alone, he had closings in Minneapolis, St. Paul, Mankato, Le Sueur, East Bethel, Brook Park, Balaton, Waldorf, Mapleton, Eagle Lake, Howard Lake, and Minnesota Lake; which goes to show just how committed he is to his clients!
After graduating from Minnesota State University with a degree in Urban & Regional Studies, Tyler became a licensed Realtor, and hasn't looked back. His goal is to grow True Real Estate throughout the state and eventually the Midwest. He is passionate about architecture, urban design, and historical preservation.  He enjoys traveling with his wife and taking their two poodles to the dog park.
Above all else, Tyler is grateful for the people that he works for. Having closed over fifty residential and commercial deals during his career, he has the experience to ensure that his clients make the right decisions during the buying or selling process.